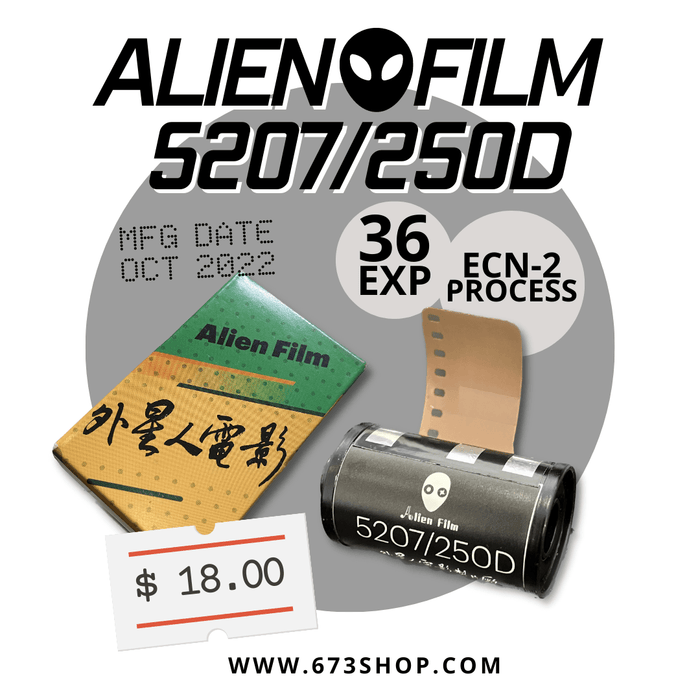 ALIEN FILM Motion Film 5207/ 250D - 36 Exp, ECN-2, Daylight Balanced, ISO 250
Sold out
Original price
BND 18.00
-
Original price
BND 18.00
About This Item
These films are commonly known as "cine rolls". They originated from motion picture cinema films and were repackaged so they are available for use by still photography. As such, these films are higher grade (industrial) than consumer grade 'Kodaks' such as Colorplus, Gold and Ultramax. They also tend to produce unique movie-like tones and finer grains as a result too.
Cine rolls are often categorised into two categories:
Remjet layers NOT REMOVED, these must be developed via ECN-2 process;
Remjet layers REMOVED, these can bedevelopedvia the standard C-41 process.
In this case, these cine rolls' remjet layers are NOT REMOVED and thus must be developed via ECN-2 process, which is supported by DevScan by 673SHOP.com
Specifications
ISO 250
ECN-2 Process
5500K Daylight-balanced
DX code label included (for automatic, point & shoot camera)