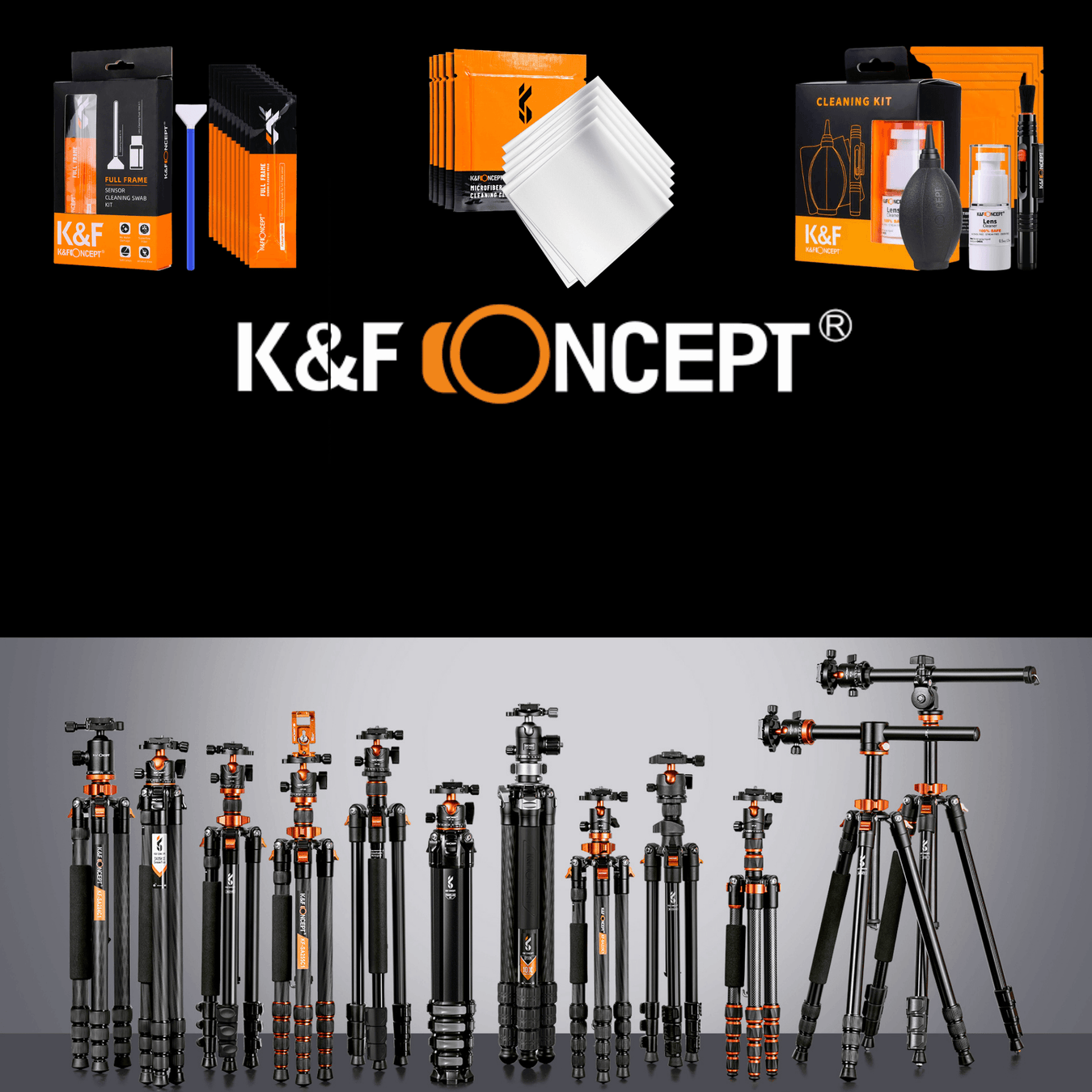 K&F Concept
673SHOP.com is the official distributor for K&F CONCEPT (K&F) in Brunei. We have been working very closely with the innovative brand in bringing their high quality, well designed and amazing value-for-money photography accessories to Brunei.
K&F is known as one of the best filters brand in the photography world, and is now also increasingly praised for their range of high quality tripods and camera bags. They also make excellent cleaning tools for your everyday photography need.
All K&F products sold by us comes with 1 YEAR WARRANTY.